Meet the Beitchman Orthodontics Team
in San Antonio and Boerne, TX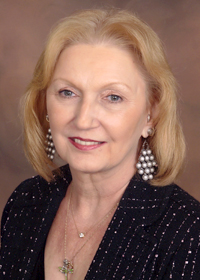 Cathy
Office Manager
I love seeing patients smile after treatment is finished. I remember a 70-year old woman who had a large gap between her front teeth: she cried tears of joy when she saw her new smile! I've been with our office for more than 20 years, and am here to help. It's a pleasure to make orthodontics affordable, and figure-out the necessary financial arrangements for a family. I especially love it when parents decide to "get the smile they've always wanted" after their children complete care!
The love of my life, Clif, and I have been married for 30 years. We have three children between us, along with eight beautiful grandchildren. We also adopted a Sheltie, Alfie, who delights us.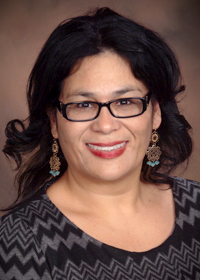 Delia
Treatment and Business Coordinator
I love introducing new patients and families to our practice and helping them learn about orthodontics. As Treatment Coordinator, I get to meet everyone, learn about their care goals and concerns, and walk them through their initial exam. Then I review the doctor's proposed treatment plan, answering questions, and making sure everyone is happy. I love seeing someone transform from being reluctant to smile to someone who smiles from ear-to-ear!
I married the love of my life, Enrique, almost 30 years ago. We are blessed to have five children and an energetic granddaughter. Oh, and a Jack Russell Terrier, Layla, too!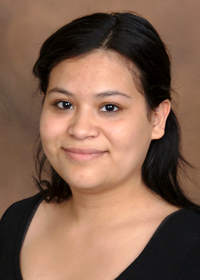 Elvia
Office Assistant
I love seeing the transformation of a person's smile, and how their personality grows at the same time. Having a beautiful smile means an increase in confidence. It's amazing to see a person become social and outgoing! I answer our phones, schedule and confirm appointments, check and respond to emails, and file charts. I also respond to our Facebook posts and love engaging with our patients through social media.
My husband Jeremy and I are newlyweds. I also have a young daughter, Kylie. She loves to dance to Bruno Mars and enjoys our trips to the park.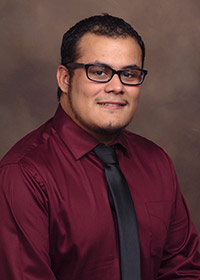 Enrique
Lab Technician and Registered Dental Assistant
I love seeing each patient's personality change as they see their smile change. It's a great feeling to work in an office where we make a real, lasting, and positive difference for our friends and neighbors. I assist the doctor during orthodontic exams. I also work in our onsite lab, crafting retainers that will keep the teeth in proper position.
I share my life with my dog, Gypsy, and am engaged. When not working, I enjoy watching football, UFC, and the Cowboys. I also do MMA and Kodokan Judu.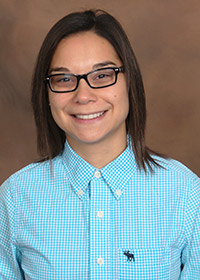 Oly
Registered Dental Assistant - Orthodontic Assistant
I love socializing with our patients and getting to know them. We become friends as we work together on their smiles, and I love when they come for their visits as I get to hear the latest news! There's always something going on in their lives, and it's always interesting. I provide chairside assistance while the doctor cares for our patient. I also take X-rays and pictures for our records, and make the orthodontic models.
I have a very energetic puppy, Jax, who keeps me entertained. Outside of work, I like staying active. I enjoy running, crossfit, and playing soccer and basketball.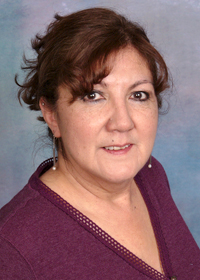 Terri
Registered Dental Assistant - Orthodontic Assistant
I love hearing my patients' stories, especially about their adventures, and occasional misadventures. Each of them brings so much energy and excitement into the office! I feel lucky to get to know them and seeing how happy they are with their smile at the end of treatment. I work chairside, assisting the doctor as he performs orthodontic procedures. I make sure he has everything needed and support our patient. I also do some light lab work.
My life is spent with a parrot, a cockatiel, and three dogs: Abby, Neopleoan, and Ginger, who's the latest addition. I love swimming and am crazy about WWE wrestling.